I've decided to link to Cindy at
Romantic Homes'
Show and Tell Friday.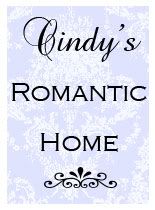 January always brings the blooming of my pink Camellia. It is absolutely covered with blooms. The only problem is they are hard to bring inside, they don't like to hold onto their petals once cut.
These are pictures from last year as we just went through two weeks of continuous hard rains here in Central California and the petals are brown or completely knocked off the stems.
The camellia still looks pretty even after the rain damage.
Soon the red camellia will bloom, along with the Hyacinths. Spring is coming!