I've linked to All Things Furniture over at
Perfectly Imperfect
. Be sure to check out the great furniture redos over there.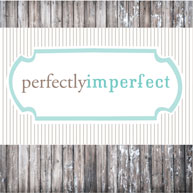 I love joining in with Susan at Between Naps on the Porch for
Met Monday
. There are some amazing things linked there-check them out.
I love My Romantic Home by Cindy. In fact her table is kinda my inspiration for this table! She is having a Painted Furniture Party today!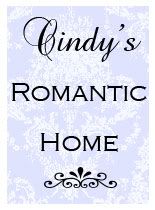 And one more party: Cassie at Primitive and Proper hosts Piece of Work Wednesday. Look at what she did with mint green paint!
So here's the deal:
We bought this dining set for $50 about two years ago and it has been hanging around in our garage all this time waiting to be refinished. Part of the table top had been sanded so there was no way to restain the top; some of the fabulous grain design had been sanded away.
Our daughter was working on moving into a one bedroom unfurnished apartment. I got motivated to get to work. I did strip the top but realized I couldn't save the look.
First, I used deglosser to clean and prepare the rest of the surfaces on the table. Then, I got out my bucket of Elegant Lace by Glidden and my brush, ugh, and got to work.
I loved the shell detail on the legs. I had planned to use some gold Rub n' Buff to highlight the shells.
Then Daughter found a cheaper furnished apartment with roommates. She no longer needs the table. (I will be listing it on Craigslist later today.) Since I would have to order the gold online and I didn't want to wait for it to arrive, I decided to just distress and wax.
This is a shot before the distressing, below.
Husband helped me move all the pieces out under the tree in the front yard. Backyard would have been better, but I'm not hauling that thing around to the back!
It had five chairs, one with the side arms.
Shell detail.
On each on the long ends there is a little red lined drawer. I replaced the handles with Husbands major help.
I recovered all the chairs with a creme colored home dec canvas.
Hope you enjoyed the refurbish. I'm glad it is done!
And I know what I want for Christmas: a paint sprayer!
I hate painting chairs with a brush!
Jeannine