Back in 1998 or so I realized that my favorite decorating style is British Colonial. Romantic Homes Magazine did an entire issue on the subject (either that year or 97, I can't remember which, and the issue is packed away) and I have saved and re-read it often.
In 2002, we moved to the Middle East and lived in a country that was a former British colony. There are English/European influences all over the country. We purchased all new furniture there and when I step back and look at our house even now, I realize it is the British Colonial style. Modified of course.
Today I searched the web and decided to put together my dream virtual British Colonial room.
It combines the furniture style of British homes with the native hardwoods found in the colonies. Light airy rooms took advantage of the slightest breeze and local fabrics were often incorporated.
To find a detailed list of how to decorate in this style check out this page at HGTV.
First, here are two examples of a British Colonial living rooms.
Both rooms have natural fibers in the carpet, pillows and window coverings. They also have lots of windows and light colored walls
Love this Zebra chair: European styling with dark woods and a nod to native animals.
(from OldEmpireImports at etsy)
A coffee table from a trunk is both decorative and functional.
The curved style here is perfect for an end table.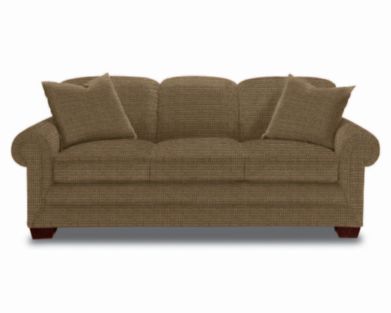 Here is my choice of sofa. The neutral color allows you to add all sorts of different colors in pillows or throws. It would also show fewer stains!
A lovely woven carpet. It would be great layered over a grasscloth carpet.
A combination of pillows in different fabrics and prints. Something from the colony (zebra) and something from back home (French tapestry scene.)
I adore this campaign desk. So useful and cute. Perfectly accessorized with the spyglass and pith helmet.
A clock for the mantel.
Wall art would have to be old maps or botanical prints.
These Apothecary jars would be great on an end table. The contents can be changed according to season or whatever has been collected on rigorous walking outings.
Silver was always brought from the home country. Candelabras for the mantel and silver trays and tea sets for the coffee table.
An old globe to track where all of your new friends hail from.
So there is my dream British Colonial room. In a few days I will post pictures of my tract home that is loaded with a combination of furniture from overseas and here at home. We have so many souvenirs that people have said our house looks like a museum. Not sure that's a good thing. But it is as dusty as one!
Thanks for dreaming with me.
Jeannine